The COVID-19 pandemic has impacted us all. It is hard enough to go through a job search, but this pandemic has made it even worse. How to find a job during the COVID-19 pandemic is a question on everyone's mind. Especially those who lost their jobs because of it. Some bounce back quicker than others, but it's hard nonetheless.
The good news
Every cloud has a silver lining, and so does COVID-19 pandemic. Even though a lot of people lost their jobs due to COVID-19, a lot of companies are actually hiring!
Luckily, we live in such an age where we have everything at our fingertips. This also means we can easily check who is hiring.
It's pointless to wait for things to calm down and get back to normal. You should look for a job straight away, nothing is stopping you!
Different job boards regularly post new jobs so make sure to check them daily. Your priority should, of course, be your own sector, but perhaps it is time to broaden your horizons. See what else is out there in your industry and outside of it. Get out of your comfort zone and start looking at what is sought after, instead of thinking about what you would like. If you are in a money crunch, you should put your desires aside. As they say, beggars can't be choosers.
Think outside of the box
This COVID-19 situation is something we haven't faced before. Coronavirus is keeping us away from our loved ones, but also the traditional model of doing business. For that reason, you can't apply the same approach to job search and networking and expect it to work as it would usually work. We all need to adjust and think outside of our little boxes.
Make the most of the age we live! Remember, we have social media profiles that can be used as a platform. Speak up about your struggles and get in touch with those who might be able to help you. Coronavirus has us all locked down, but that does not mean you should give up.
Now more than ever, you should be discussing, connecting, and sharing experiences.
The obvious platform for that is LinkedIn. We have written about it before, feel free to check articles dedicated to it. If you are jobless, you should always be checking it, but if COVID-19 affected your career, you should be on it way more often!
People are very active on that network because they are either working from home or they, unfortunately, lost their jobs due to the coronavirus. Because of this, everyone has more time to post and engage.
Timing is everything
Now is the perfect timing to join in as many conversations as possible! Especially if you are looking for a job – you never know what can come out of a few comments.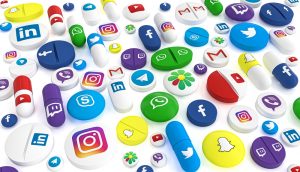 But, this is not limited to LinkedIn. You can post about job search on any other social media profile you have. Now more than ever, people are helping each other and are showing a great amount of understanding.
Once you know you have to look for another job, the first step is to write a CV that will get you results. And here's what's going to help you do it. If you're not sure that you have the time or the energy to do it – use the form below to get in touch and we'll take care of it for you!
We're here for all your career-related needs. If you need support, contact us now!