Staying connected while practicing social distancing was a real endeavor during the pandemic! We first published this article in November 2020 and it is now March 2023. We still think about the effects social distancing had on us.
Being removed from others was an unprecedented situation and we had to stay away from our colleagues and friends, even family members. Temporarily, we had to pause our hobbies and other non-essential activities. That was new to everyone, and we were all trying to cope with it!
While we were trying to figure out how not to lose our minds, we had to remember that humans are social creatures. We need each other. That is why we had to find a way to stay connected while practicing social distancing!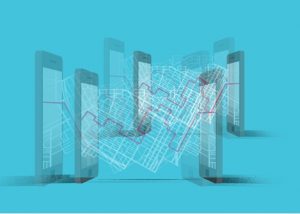 We are very lucky because we live in a highly technological era. People today can very easily stay connected without seeing each other "in real life". Actually, It's very easy to stay connected during this very long COVID-19 crisis, precisely thanks to social networks and apps such as WhatsApp, Zoom, Viber, and Skype.
These apps are used to connect us with friends who moved abroad and family members while they were on holiday. Today, they do so much more! They really help us stay in touch with absolutely everyone: colleagues from work and school, grandparents in nursing homes, loved ones who are in a hospital, and friends whom we can not see.
How exactly are we to keep our distance and stay connected?
Well, here's a couple of ideas that we shared with everyone:
Instead of going out for coffee, organize a Skype meeting with your friends or relatives!
If you binge-watch the same TV show on Netflix, create a group chat, watch the episodes at the same time, and share your thoughts in the group.
See if someone is interested in an online course that you can attend simultaneously and have discussions about the curriculum.
Share recipes, home workout routines, and social activities that keep you and your household members entertained.
Some spent this time thinking about their career and planning their next move, and that's where our Blog came in handy!
Now, with most of the world is back to "normal". So, it is only natural people want a change. We'd recommend getting in touch to discuss your career needs or taking up a new skill, like CV writing. You can easily learn how to do it with this step-by-step guide. Apply our writing principles and change your career, or help someone change theris!
We're here for all your career-related needs. If you need support, contact us now!