COVID-19 destroyed and changed a lot of plans for a lot of people. The whole thing was super stressful and sometimes we all found ourselves wondering how to survive the lockdown.
This article was first published in April 2020, then updated in May 2021. In January 2022, this was still a hot topic and different countries had different rules.
Now, in March 2023, we're all pretty much over the pandemic. Still, this article is valuable because it's a witness of time.
How to Handle the COVID-19 Situation?
The COVID-19 or coronavirus situation brought about many changes. There are restrictions in place, and we can't do things that we would normally do. It's been going on for a very long time and, frankly, it's unknown how long this will last.
However, what we can advise on how to survive lockdown is – to focus on the positive stuff!
It can be the fact you have a solid relationship, friends with whom you can talk at any time, or that you're working from home. Be grateful and learn how to appreciate the little things: a sunny day, a beautiful flower, a walk in the forest. If you want to survive lockdown, you have to try and make the best of it.
Practical Ideas for Surviving Lockdown
Before the whole COVID-19 thing, this might have seemed selfish of us but now it's a necessity. If you want to survive the lockdown, you have to start treating yourself right.
Depending on where you live, you might not even be allowed to move around much. So, what is there to do but focus on yourself?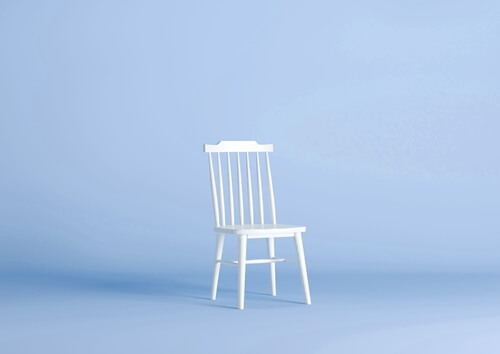 We bring you a few ideas that can shorten these long quarantine days and give you purpose, especially if you lost your job due to the coronavirus:
Start that course you've always wanted to attend and finish it now when you have the time. There are plenty available online, both free and paid. Just make sure the site you chose is legit. That way, your career can benefit from the certificate you earn upon completion. Check out this post to learn more about it! This could be your very proactive way to survive the quarantine.
Or maybe now when you have time, read that book that's been on your list for ages. It doesn't have to be career-related. If it's been on your list for a while, it must mean something to you. Enrich your vocabulary and get a new perspective on something, if nothing else. That's another great way of getting through these hard and long days.
If you are not really into books, maybe something a bit more condensed would suit you. Learn how to advance your career by reading relevant articles. We invite you to check our Blog page, but you can find useful ideas and articles on LinkedIn, too, for example.
Another brilliant way of surviving the lockdown is watching documentaries about things of interest – it can be profession-related (there's always something out there, regardless of what you do!) or just to expand your horizons.
Take your time
We all deal with things in our own way. The lockdown wasn't any different. Some people use it to relax, regroup, and slow down. Others saw it as an opportunity to go hard. Both approaches worked. What's important is that you didn't allow others to impose their way of doing things.
If, after the lockdown, you realized that it is time for a career move, you're not the only one. A lot of people need the change and they openly say it to us! So, if you're one of them, please get in touch, and we can help you change the course of your life. If you'd like to get ahead while learning a skill, you might want to get our step-by-step CV writing guide here. In either case, congratulations on deciding to change your life!
We're here for all your career-related needs. If you need support, contact us now!