Asking for a raise comes after a certain period of time with an employer and both parties are aware of it. But, how do you approach that conversation? Did your responsibilities grow? Or do you want to ask for a raise simply based on your tenure? There's a big difference.
Well, we bring you a few thoughts from the Linking Lines team!
#1 Do not make it sound like an ultimatum
When asking for a raise, keep in mind that managers don't pay the ransom. In fact, make it "companies" – they don't pay the ransom. Your direct manager might want to keep you, but companies are interested in the bottom lines, not individuals. It's just the way it is, they exist to make profit.
When asking for a raise, if you make it sound like "it's going to be my way or the highway", you risk losing the current position. Be mindful of the way you'll present the ask for a raise.
#2 Be honest
Everyone appreciates honesty, and that's the case when discussing a raise. Again, use your common sense and be professional. If you have taken on extra responsibilities or if your team has grown – say so. Managers can't read your mind and if you simply ask for a raise without providing context, it will not end well.
If there is anything that you think can be done by your manager, propose it yourself in a polite, non-aggressive way.
#3 Don't talk to your colleagues about it

This one is a hard one, but it's true. You shouldn't discuss your work situation with colleagues. Imagine you go asking for a raise and you get it – but imagine you're the only person in the team that does! How would that make others feel? On the other hand, what happens if you don't get it and everyone else does?
Be wise when choosing to whom you'll be talking to about asking for a raise.
#4 Always Have a Backup Plan
Depending on your situation, it is possible that you'll walk away unless you get a raise. Even before you have the conversation, make sure to have a back-up plan. That plan can vary – from securing a second interview at another company, agreeing to a probation period while you're still at the current position, suggesting working on another project under your current manager to working out a "worst-case scenario" plan with your spouse or friend.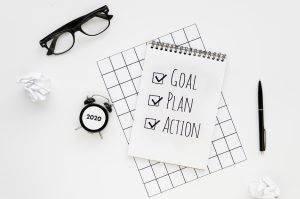 Knowing your worth is important and we'd encourage people to ask for a raise. If you plan on doing so, make sure you go over all the points as to why you deserve it. Make a list of things you've done for the company in general (if any) and your team. The most important thing is not to sound aggressive nor defensive, as this will cause a negative reaction from the person you're speaking to.
What if I become jobless?
Anything can happen if you end up not being happy with the conditions.
Always be ready for change and make sure your CV is good to go – updated and that it reflects who you are. You can learn how to write a CV like a pro and get replies to job applications if you apply the principles from our step-by-step guide. Get it right here.
If you need help with your career, make sure to get in touch here. Also, feel free to browse around and get valuable free career development tips! Check out our blog page by clicking here.